SM Salt is your one-stop solution for wholesale salt lamps. We provide a vast range of the highest quality premium wholesale Himalayan salt lamps that are amazing for businesses, spas, and individuals who want to make a peaceful and calm atmosphere. Our salt lamps are made from natural crystals of Himalayan salts, which are known for their amazing health benefits like improving the quality of air and promoting peace and relaxation. We can provide Himalayan salt lamps wholesale and 100% organic Himalayan salt products.
We offer bulk quantities with competitive pricing and outstanding customer service to make sure your satisfaction. Shop with us now and experience the advantages and beauty of wholesale salt lamps!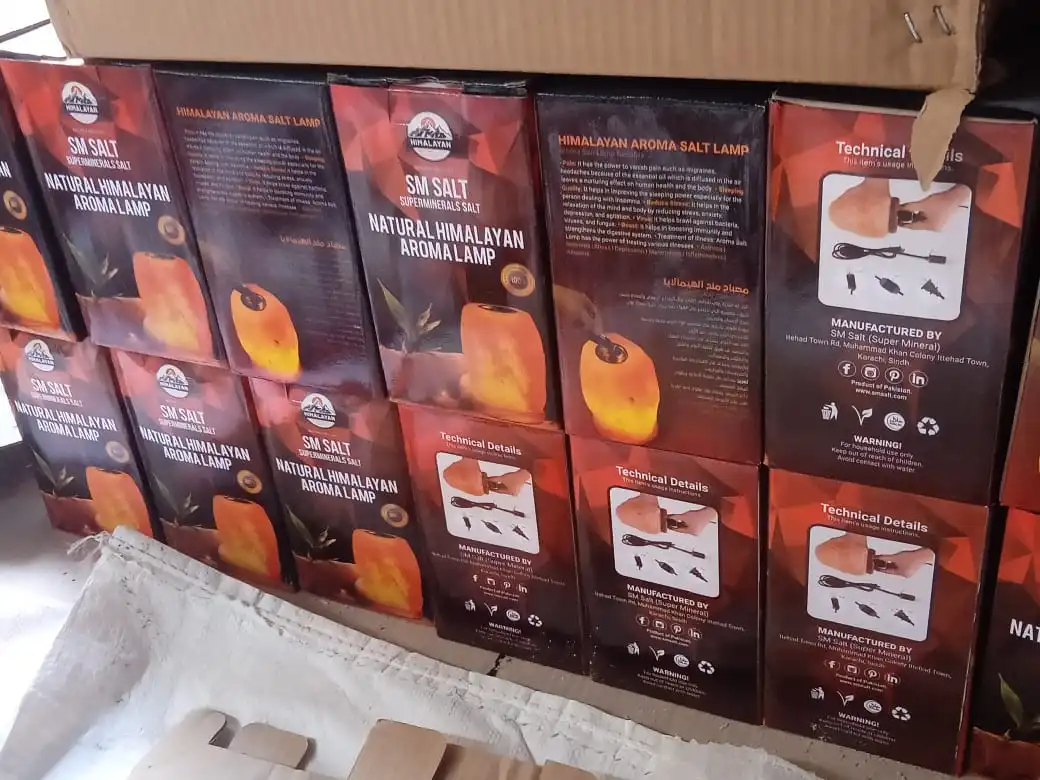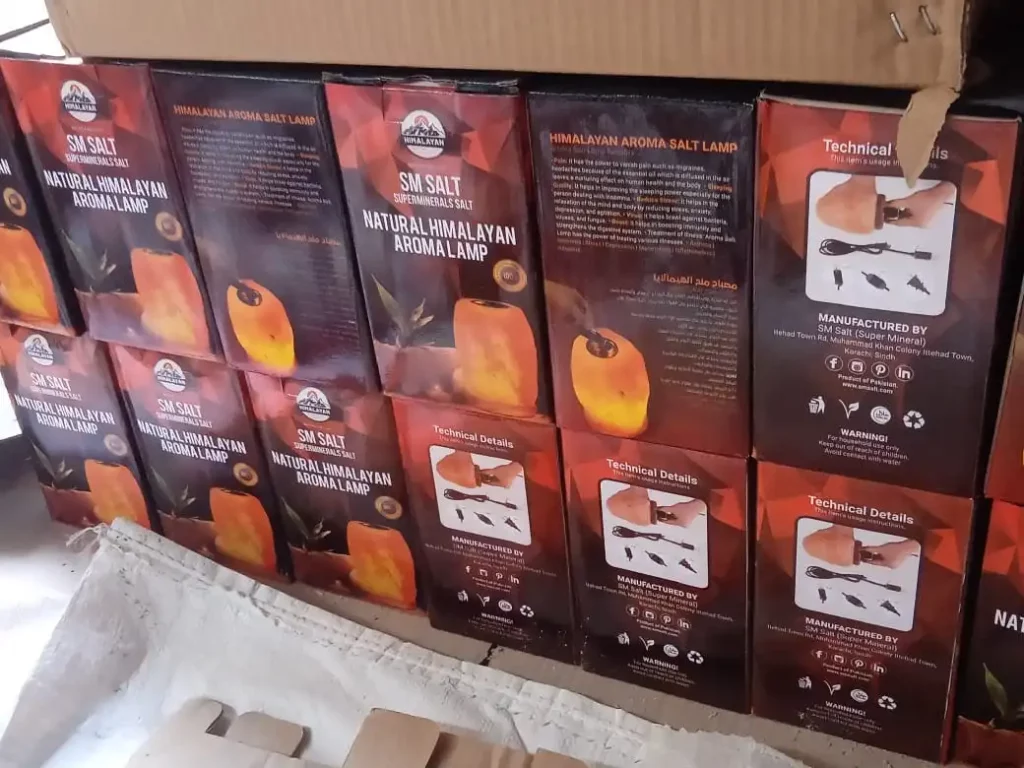 What Is Himalayan Salt Lamp?
A Himalayan salt lamp is a decorative piece of lamp that is made from pink Himalayan salt crystal that has been voided out to accommodate a light bulb or a candle. When turned on, the lamp gives a soft, subtle glow that is said to make a calming and soothing environment. In addition to that, it is believed that the lamp can filter the air by attracting water molecules and toxins, which are then trapped in the salt crystal. A Himalayan salt lamp is often used for its amazing look, as well as its amazing health benefits.
SM Salt specializes in the wholesale of Himalayan salt lamp products. Our products are 100% made of natural Himalayan salt and are cautiously crafted to provide the sole and highest quality experience for customers.
Himalayan salt lamp is made from crystals of Himalayan salt that are extracted from the Himalayan mountain range, which spans across Pakistan. These salt crystals have been formed over millions of years and are known for their unique pinkish-orange shade. The salt crystals are then cautiously mined and shaped into lamps, which are then used as decorative items or for relaxing or calming purposes in spas and salons. If you are interested in buying wholesale salt lamps feel free to contact us.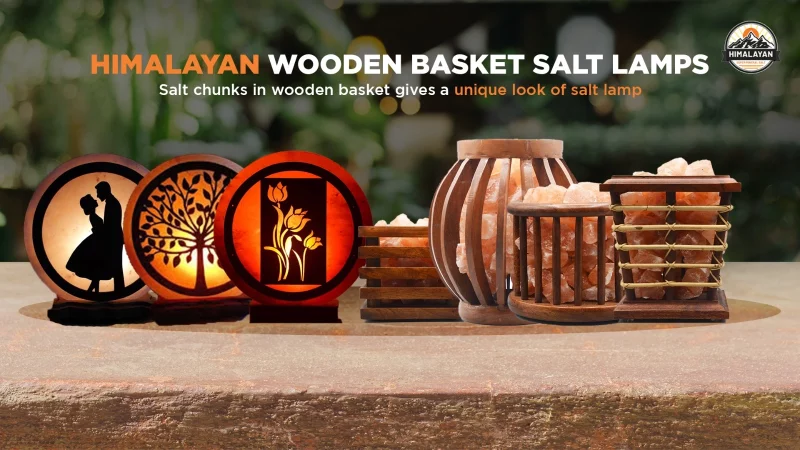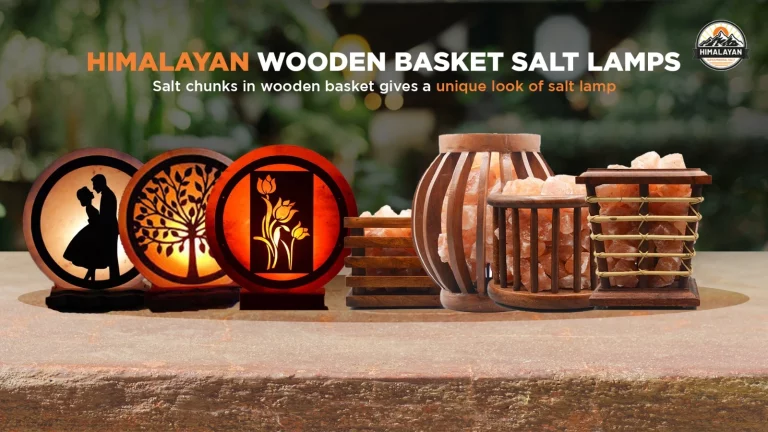 At SM Salt, our customers can find a vast range of Himalayan salt lamps wholesale in different shapes, colors, and sizes. We offer natural salt lamps, as well as those that have been carved into distinctive shapes like globes, animals, hearts, and pyramids. This salt lamps wholesale can be used in different places, like in homes, offices, spas, and meditation rooms.
One of the most common types of salt lamps that is available at SM Salt is the natural salt lamp. These salt lamps come in different shapes and sizes and are made from a hundred percent natural Himalayan salt crystals. They are known for their amazing benefits, which include reducing stress, purifying air quality, and promoting relaxation. The natural salt lamps emit negative ions when heated that help in neutralizing the positive ions in the atmosphere. This could help to boost air quality and alleviate respiratory problems like asthma and allergies.
Another kind of Himalayan salt lamp available at SM Salt is a carved salt lamp. These shapes of lamps are made by hand, and each one is unique from the others. The carved lamps come in different shapes like globes, hearts, animals, and pyramids, and are no doubt amazing for those who are in search of a decorative and customized touch. The carved Himalayan lamps emit a subtle glow and make a soothing environment in any room.
SM Salt also offers a range of other salt products, including salt candle holders, bath salts, cooking tiles, animal-licking salt, construction items, etc. Our candle holders are made from natural Himalayan salt and are amazing for making a soothing environment in any room. The bath salts are made from natural Himalayan salt and are amazing for relieving stress and soothing tender muscles. The cooking salts, on the contrary, are best for adding flavor and nutrients to meals.
At SM Salt, our wholesale salt lamp products are sourced directly from the mountains of the Himalayas and are of premium quality. We make sure that all of our items are ethically sourced, and that our workers are paid fair wages. We as well take pride in our commitment to the environment and sustainability.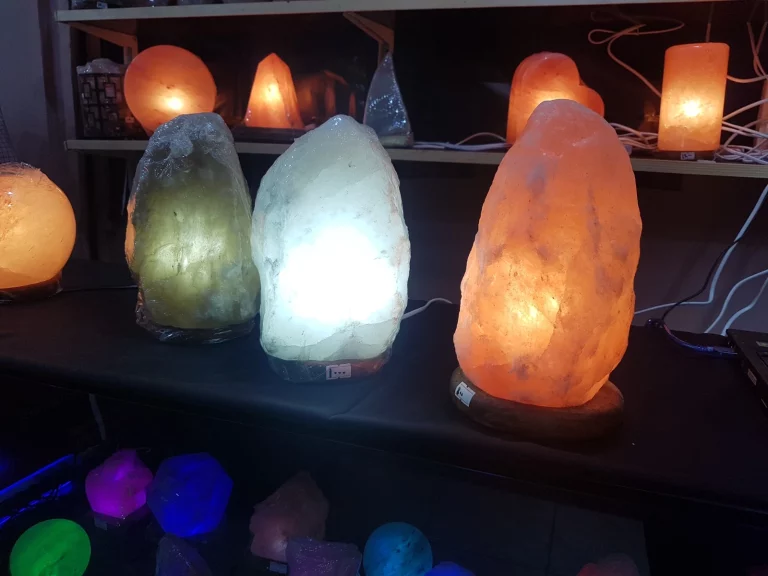 Our Wholesale Salt Lamps Types
SM Salt offers a range of wholesale Himalayan salt lamp types that could be used for various reasons and settings. Few of the types of wholesale salt lamps are as follows:
These salt lamps are made from natural Himalayan salt crystals. They come in different shapes and sizes, which makes them perfect for different settings like offices, homes, spas, and yoga centers. These salt lamps emit a subtle warm glow that creates a soothing environment.
Crafted lamps are handmade to create unique designs and shapes. These lamps could be used for both decorative and functional purposes. The crafted shape salt lamps are perfect for spaces that need a particular aesthetic, as they come in different shapes and sizes.
These lamps have a sole, pure white crystal color that gives a unique look. They are known for their highest quality and beauty, and they provide a more advanced look as compared to traditional pink salt lamps. These lamps are perfect for modern spaces like restaurants, and spas.
These salt lamps come with a USB cable that allows you to simply connect them to your pc, laptop, or any USB-enabled device. These lamps are an amazing addition to your workspace as they give a soothing atmosphere and improve air quality.
These lamps are small in size and come with a plug that could be easily placed into an outlet. They are amazing for use in a child's bedroom or as a night light in any other room. These lamps emit a warm, subtle glow that helps make a relaxing environment.
These salt lamps are encased in a decorative and nice basket that makes them ideal for use in a living area, dining area, or bedroom. The basket design helps to boost the aesthetic feel of the lamp, making it an outstanding decorative piece in any place.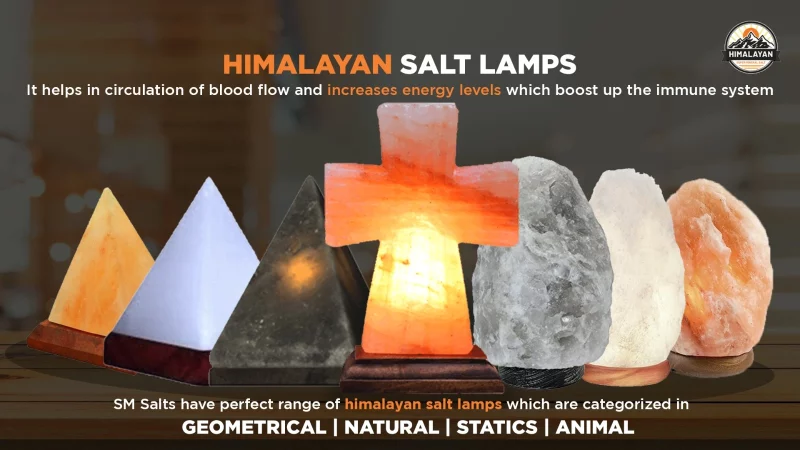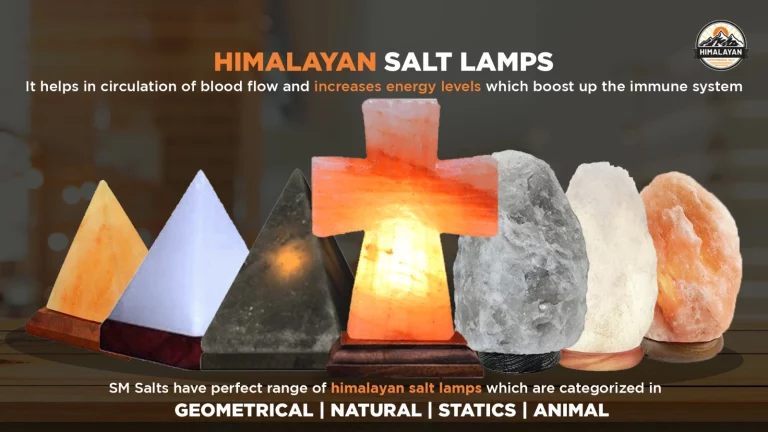 SM Salt offers a vast range of Himalayan salt lamp wholesale types that could fit any purpose or setting. From natural to USB lamps, our selection offers options for all needs and preferences. Our products are made from the highest quality salt crystals, making sure that clients get the best product they deserve!
Advantages Of Buying Wholesale Salt Lamps
Purchasing wholesale salt lamps could provide a variety of benefits, including:
1. Cost Savings: Buying wholesale Himalayan salt lamps can result in significant cost savings as compared to purchasing individual salt lamps at retail costs.
2. Variety: Wholesale salt lamps providers often offer a vast range of styles, shapes, sizes, and colors to select from, offering a vast variety than what might be available in retail stores.
3. Highest Quality Products: As wholesale suppliers rely on repeat businesses from their customers, they generally offer the highest quality items to make sure customer satisfaction!
4. Reliable Supply: By buying Himalayan salt lamps wholesale, businesses could make sure a reliable and trustworthy supply of products to meet customer demand, without worrying about running out of stock!
5. Chance For Resale: Purchasing Himalayan salt lamps wholesale can offer businesses a chance to resell the items for a profit, either in a retail shop or online.
So, buying wholesale lamps could be a smart choice for businesses searching to save cash, boost their product range, and provide the highest quality items to their clients.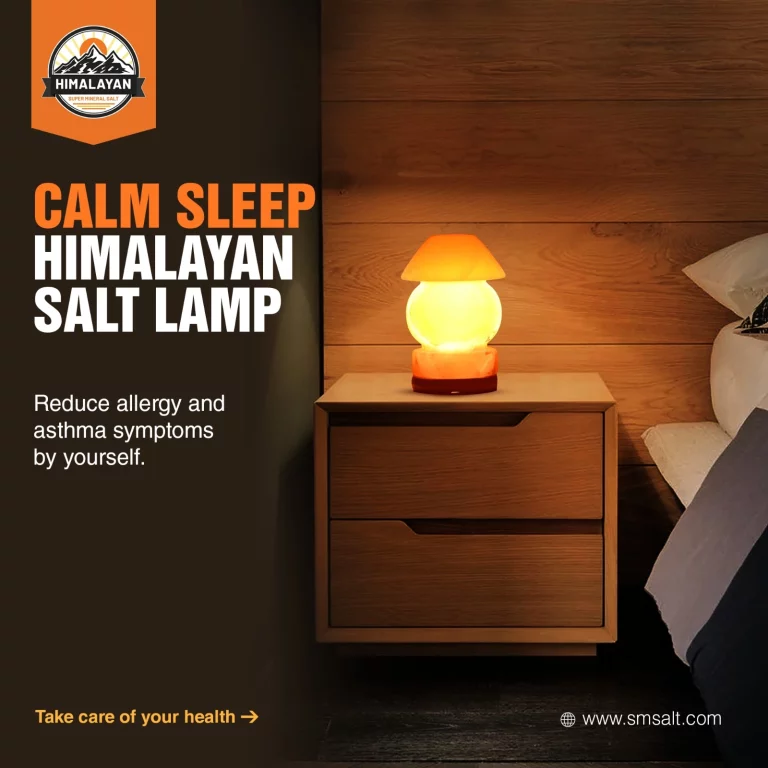 Our Himalayan Salt Products Distributors
SM Salt offers distributors the chance to partner with them to sell their Himalayan salt items. Becoming a distributor for us could possibly enable businesses to provide the highest quality, natural Himalayan salt items to their clients, including salt lamps, cooking tiles, and bath salts.
Some possible advantages of becoming a distributor for us include having access to our wide variety of products, competitive pricing, and high-profit margins. In addition to that, as we are a well-established company, partnering with us could give businesses a level of reliability and trustworthiness in the eyes of clients.
However, it is necessary to note that becoming a distributor might as well come with specific requirements and liabilities, like meeting minimum order quantities and making sure enough storage and display of items. Interested parties can reach out to us directly for more detail on the specifics of our distributor program!