Himalayan Salt Bricks Wholesale
SM Salt offers Himalayan salt bricks wholesale. These Organic Salt Bricks are made up of natural and Real Himalayan Salt that have a lot of amazing health benefits. The Himalayan Pink Salt Bricks are used commonly in construction as a decorative item, and they can as well be used to make Himalayan Salt Wall Construction in spas, or salt caves for therapeutic purposes.
Himalayan salt bricks wholesale offers various benefits. Firstly, by purchasing in bulk quantity, you can save money on the cost of every brick. In addition to that, purchasing wholesale means that clients can buy a bigger quantity of brick that is perfect for construction projects or bigger-scale salt therapy spa rooms!
Himalayan salt bricks are known for their amazing aesthetic look and the unique atmosphere they create. When used in a salt room or cave, they could offer different health benefits, including improving respiratory function, boosting immunity, and promoting peace and relaxation.
Generally, SM Salt's Himalayan Organic Salt Bricks offer clients a cost-effective and easy way to integrate this unique and beneficial natural material into their wellness or construction projects.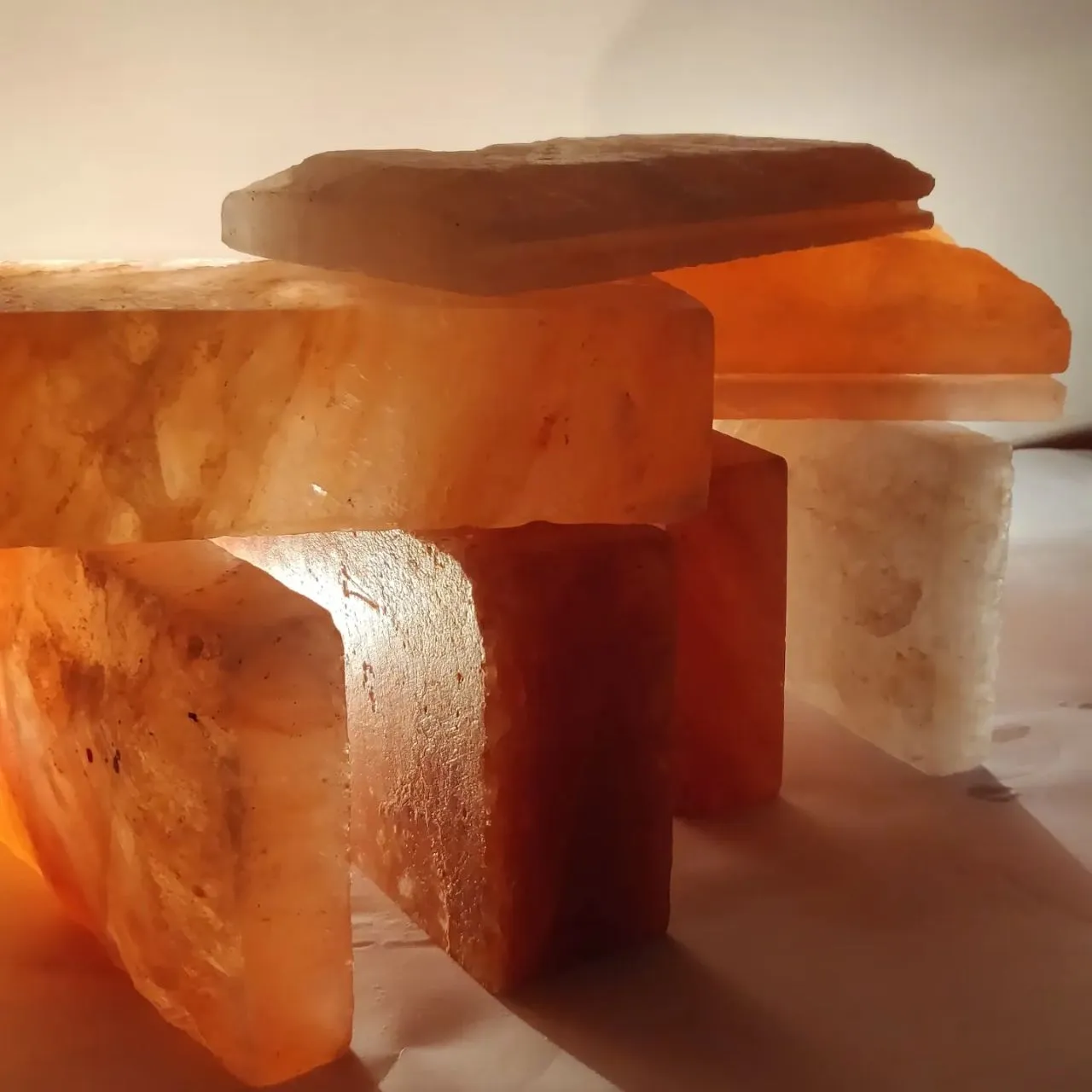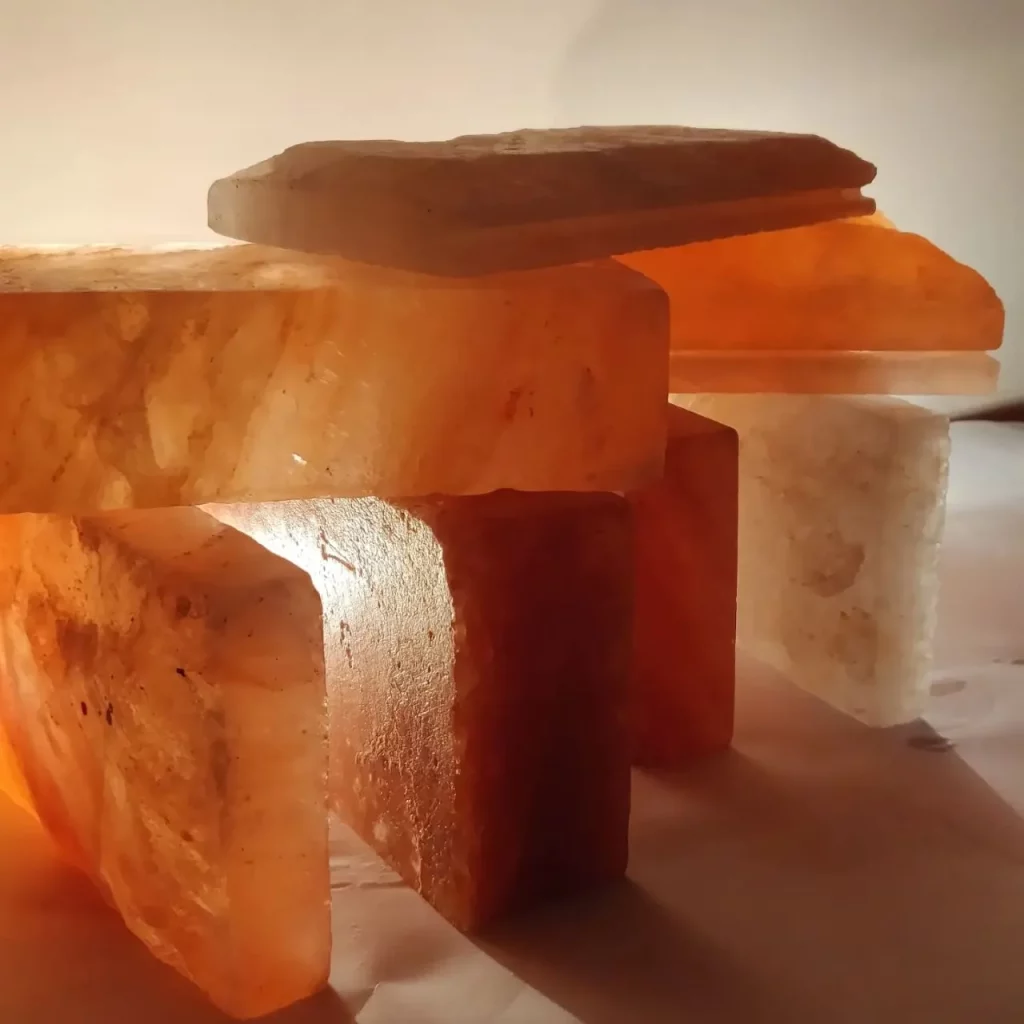 Attention! Himalayan Salt Bricks Wholesale
SM Salt has Himalayan salt bricks for sale! These Himalayan Pink Salt Bricks are made from organic and Pure Organic Rock Salt that is known for its outstanding health advantages. The bricks could be used in construction for decorative reasons or to create a salt room for spas.
Our Himalayan salt bricks for sale offer an outstanding chance for clients to buy this unique and amazing product at a very reasonable cost. Whether you are looking to use the Himalayan Salt Wall Construction bricks and Himalayan Salt Slabs purchase them from us is an amazing way to save a huge amount of money.
Himalayan salt bricks are known for their outstanding look and the ambiance they create. They have amazing advantages, including boosting the respiratory system, boosting the immune system, etc. So, if you need to create therapeutic salt rooms or add a unique touch to your construction project, our Himalayan salt bricks for sale can meet your needs and requirements.
Advantages Of Salt Bricks Wholesale
There are various benefits to buying wholesale salt bricks. First and foremost, if you buy in bulk you can save a lot of money. This could be specifically beneficial for big-scale construction projects or businesses that need a significant quantity of Himalayan Pink Salt Bricks for their operations. Wholesale costs could as well make it more reasonable for individuals that want to create a salt room for their spas, or salt cave in their house.
Another amazing advantage of purchasing wholesale salt bricks is the convenience of having a bigger quantity of bricks available readily. It removes the need for often reordering and the risk of running out of stock, which could cause delays or interruptions in construction projects.
Moreover, buying Himalayan salt bricks wholesale can make sure constancy in quality and color. When purchasing a big quantity of Real Himalayan Salt from a similar supplier, the bricks are most likely to be equal in color and hue, which is important for making a firm aesthetic in construction projects.
And lastly, if you buy salt bricks wholesale from a reputable supplier like SM Salt, you can have peace of mind knowing that you are getting premium quality and real salt bricks products. This could help prevent possible problems that might arise from buying lower-quality or fake items.
So, the advantages of buying  Pure Organic Rock salt bricks wholesale include cost savings, easiness, constancy, and assurance of quality. These advantages make wholesale purchasing power practical and effective solutions for both businesses and individuals.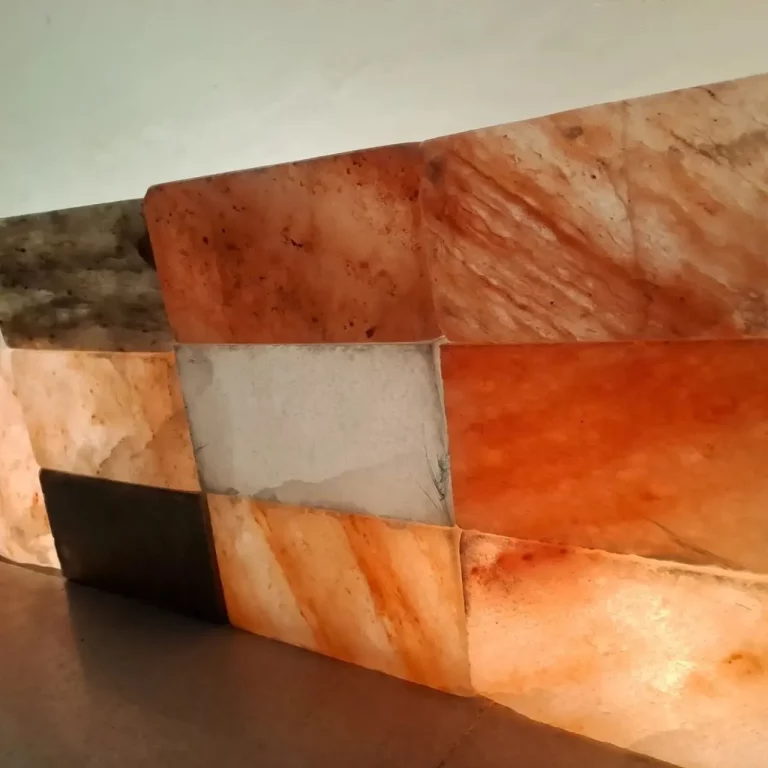 Our Ongoing Sale of Himalayan Salt Products
Himalayan construction tiles and Himalayan Salt Slabs are flat and thin pieces that are used to cover and decorate surfaces like fences, walls, and ceilings. They come in different shapes and sizes, and materials, including ceramic, stone, glass, and metal.
These tiles are durable, simple to clean, and provide a vast variety of design options, making them the most popular choice for both commercial and residential construction projects. They could be used to make a range of designs from classic to modern styles.
Relying on the type of Himalayan Salt Slabs they might be appropriate for indoor and outdoor use, and could be used in a range of settings, from bathrooms and kitchens to pool decks and patio spaces.
SM Salt offers amazing Himalayan salt bricks for sale, and our products include:
White Salt Tile
Pink Salt Tile
Grey Salt Tile
One Side Natural Salt Tile
Natural Shape Salt Tile
Salt Wall Stone
Visit our Salt Bricks Product page to check out our Himalayan bricks products.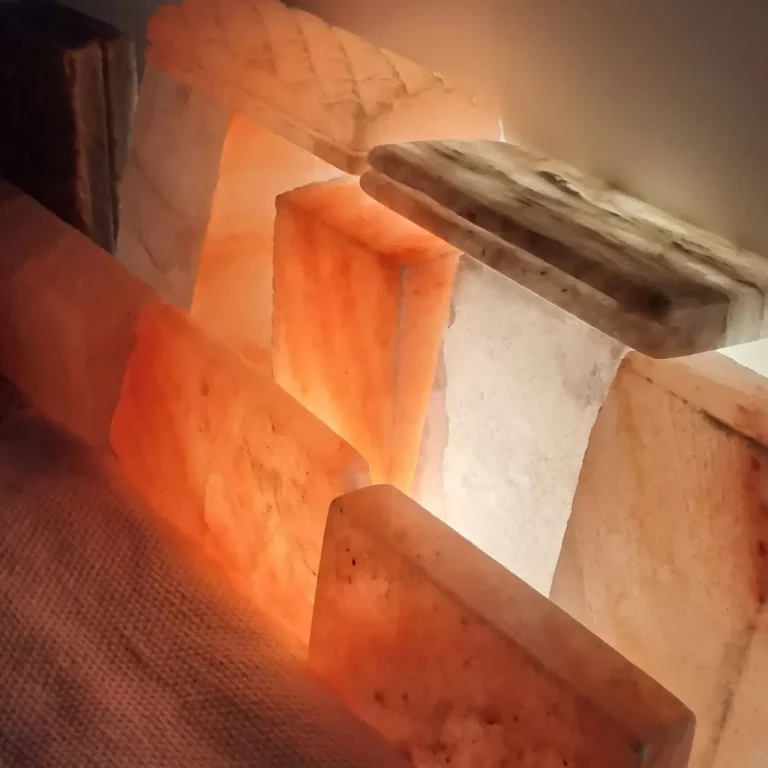 Our Wholesale Salt Bricks Distributors
SM Salt offers Himalayan salt bricks wholesale to distributors. Wholesale distributors are businesses that purchase bulk products from manufacturers and sell them to retailers or end-consumers at a lower cost. SM Salt's wholesale program enables distributors to buy Himalayan salt bricks wholesale at a reasonable cost, making it an amazing option for businesses looking to resell or use bricks in their projects.
Being a wholesale distributor of Organic Salt Brick, businesses could benefit from lower costs per brick which could outcome in bigger profit margins. Distributors could buy big quantities of salt bricks which could be a benefit when selling to retailers or big-scale construction projects.
Moreover, by working with a reputable supplier such as SM Salt, distributors could be confident in the quality and reliability of the salt bricks they are selling. This could help establish liability with retailers and end-consumers and lead to repeat business.
SM Salt's wholesale program as well offers distributors the flexibility to buy products based on their particular needs. Whether it is a one-time buy or a recurring order, our wholesale program could accommodate different demands.
In conclusion, our wholesale program for Himalayan salt bricks provides cost savings, premium quality assurance, and flexibility. Distributors could take benefit the discounted costs.